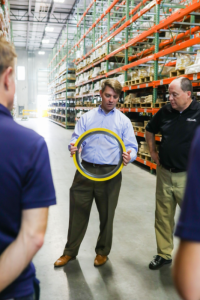 Flexitallic US, LLC- Houston, TX
Flexitallic US is committed to investing in process improvements that will benefit and support our valued partners. Due to the growing demand of our business and our focus to provide the most efficient and cost-effective products and services possible, we are pleased to announce the expansion of a new warehouse and distribution center: The Flexitallic Houston Distribution Center.
The Houston Distribution Center is located in North Houston and will house over 65,000+ square feet of product inventory and finished goods. This new facility will allow us to increase our regional presence and ensure optimal customer satisfaction while offering a dedicated facility for product inventory and finished goods. The new center will encompass state of the art order processing technologies that will add speed and accuracy to stock order fulfillment. With this location in proximity to many major trucking and shipping routes (just next-door to one of Amazon's largest distribution hubs), this facility will allow for expedited order processing and shipping logistics.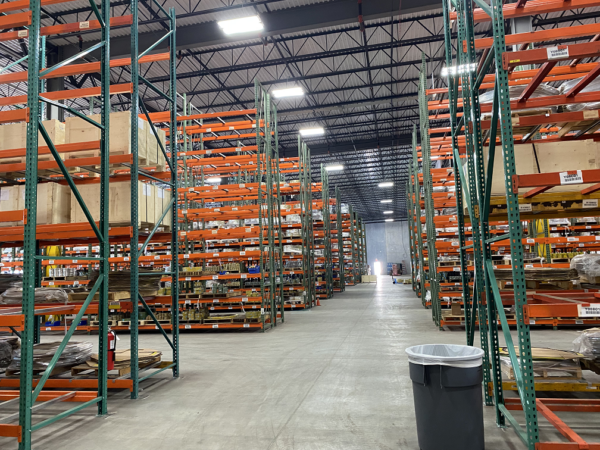 This addition expands upon our established US facilities, located in Geismar, LA and our main manufacturing facility in Deer Park, TX. By freeing up valuable manufacturing space in our Deer Park facility, this new addition will allow us to add manufacturing capabilities to better serve and meet the growing needs of our distributors and end-customers. Additionally, the new distribution center will make room for office personnel including operations, finance, sales, and marketing staff.
We are also pleased to announce Matt Wyman as the Operations Manager of the new facility. Matt will also be directly responsible for all incoming and outgoing finished goods activities. We are confident Matt will have great success while focused on providing exceptional customer service and best-in-class on-time delivery.
Flexitallic US is devoted to maintaining the same consistently high-quality products for which we are known, and maintaining regulatory and quality control procedures to ensure our product continues to offer the best quality and value in the sealing solutions market. Through our expansion efforts, we will be positioned to provide uninterrupted deliveries and faster service that will, in turn, keep our distributors' and end customers' operations running smoothly.
We value our partners' support and continued partnership and look forward to many new opportunities for continued growth.