Fire-safe
sealing solutions
In the oil and gas industry, the risk of fire due to the accidental release of hydrocarbons is a very real and present danger. Equally, in the event of fire breaking out at an on-shore or off-shore facility, you need to be confident that the pipework carrying flammable substances will maintain its integrity, providing sufficient time for the fire to be brought under control or evacuation to take place.
In such circumstances, gaskets used in flanged joints must be fit for purpose and capable of withstanding high temperatures in a sustained fire situation. Flexitallic gaskets designed for use in applications where fire safety is a primary concern are tested to and compliant with API 6FB, the only internationally recognised fire safe test for gaskets.
Featured products for Fire Safety
Thermiculite 815® is a high temperature sheet material reinforced with stainless steel tanged core.
Metal-wound gasket designed to deliver a seal with the most dynamic recovery, with Graphite filler.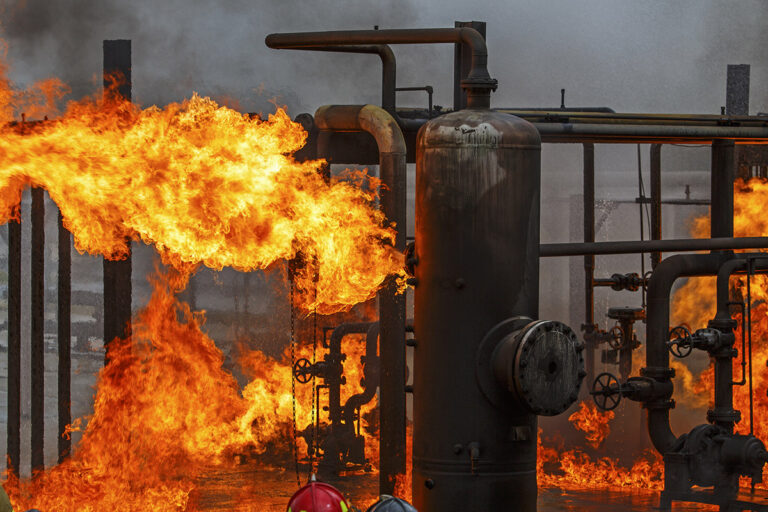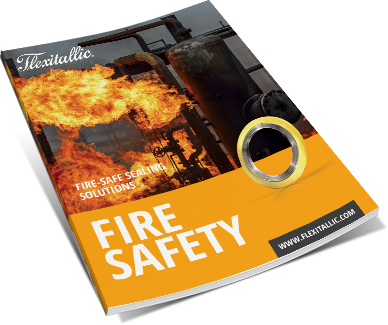 Download our Fire Safety brochure